Express Ranches Grass Time Sale
Sat Apr. 22, 2017 12:00 PM Central
Yukon, OK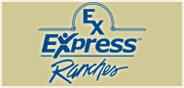 Selling registered Angus bulls plus a select set of registered & commercial females and show heifer prospects.
Click here to view auction on ClickToBid
Click here to view our video catalog
Please call Superior Productions at 800.431.4452 and register for your Buyer Number today.