Welcome to Superior Livestock!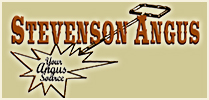 Tue Dec. 01, 2015 1:00 PM Mountain
54th Annual Production Sale
Video Catalog
To bid online for this auction, click here.
To just watch this auction online, click here.
VIDEO CATTLE AUCTION
FRIDAY
DECEMBER 4, 2015
BROADCAST "LIVE" FROM THE
SUPERIOR LIVESTOCK OFFICE & STUDIO
IN HISTORIC FORT WORTH, TEXAS
RURAL TV
DISH NETWORK ~ CHANNEL 232
WWW.SUPERIORCLICKTOBID.COM
SUPERIOR SUNRISE 7:30 AM (CDT)
VIDEO AUCTION 8:00 AM (CDT)

*****OFFERING *****
TO BE ANNOUNCED

IF YOU WOULD LIKE TO KNOW THE ESTIMATED TIME A LOT WILL SELL
OR TO PREVIEW THE VIDEO ON A SPECIFIC LOT, VISIT OUR WEBSITE
@ WWW.SUPERIORLIVESTOCK.COM OR CALL (800) 422~2117.
Join us in sunny San Diego, CA for the 2016 Cattle Industry Convention and NCBA Trade Show January 27-29, 2016. We have customized the registration options to meet your needs - whether it's attending the full Convention & Trade Show, one day only, or just the Trade Show. If you're in the cattle business this is one event you can't afford to miss. Visit Beefusa.org for more information and to register today!
Link to Convention: http://www.beefusa.org/abouttheconvention.aspx
.
To our valued customers, buyers and consignors alike, we thank you for the trust you have placed in Superior Livestock Auction through the years. Together, we have established the status of The Nation's Leader in Livestock Marketing. As always, we want you to know that we will strive to serve you, and the industry as a whole, with the most effective, fair, and equitable livestock marketing methods, including the development of new ideas as needed.
Superior RightSlide
We are pleased to announce a new method of pricing for pounds over base weight that we believe will serve both consignors and buyers well by reducing the complexity of the conventional slide, and removing the associated uncertainty of the effect of extra pounds at delivery. The new method will be called Superior RightSlide. The name was derived from the simple guiding principle in working out tough negotiations which is "If everyone just does what is RIGHT, it will work out fine". The simple calculation will be as follows:
Superior Livestock is bringing you the most current trends in the fashion world. We have the latest and greatest apparel that will make any outfit. From caps to jackets and vests or that warm pair of gloves, you can find exactly what you're looking for. In need of a great gift or just want something for yourself? Look no farther than our Superior Livestock Store.
The holidays are sneaking up on us. Jump ONLINE and get your early Christmas shopping complete but don't forget to treat yourself while you're at it.
Here's a helpful link that provides instructions for getting Rural TV.
As always, if you have any questions, feel free to call the Fort Worth office at 800.422.2117.
For over 25 years, Superior Livestock has been committed to making it easy for buyers and sellers to come together. With the introduction of this online bidding portal, we have made it even easier for buyers to participate in an auction. For more information, go to http://www.superiorclicktobid.com.