Welcome to Superior Livestock!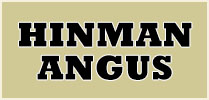 Tue Apr. 07, 2020 01:00 PM Mountain
Video Catalog
To bid online for this auction, click here.
To just watch this auction online, click here.
Superior Livestock Is Monitoring COVID-19 Situation
For 30 years, the NCBA's Beef Quality Assurance (BQA) Program has been a guiding light for cattle producers across the U.S. With origins as a self-help program created to address quality issues, BQA has evolved into a comprehensive industry standard thanks to the tremendous improvement in beef quality and consumer demand seen after its implementation. Today, BQA continues to see success with more than 200,000 verified certifications, proof that cattle producers want to ensure they are doing things the right way.
BQA advisory group members, state coordinators, and program staff stay on top of current issues, holding meetings quarterly and conducting thorough industry audits, known as the National Beef Quality Audit, every five years. Most recently, BQA leadership found cattle transportation was an area needing improvement due to the number of cattle experiencing bruising and stress. In response, the BQA Transportation course was created.
While nearly every producer wants what's best for their cattle, not all are quick to adopt a standard program such as BQA.
For over 25 years, Superior Livestock has been committed to making it easy for buyers and sellers to come together. With the introduction of this online bidding portal, we have made it even easier for buyers to participate in an auction. For more information, go to http://www.superiorclicktobid.com.